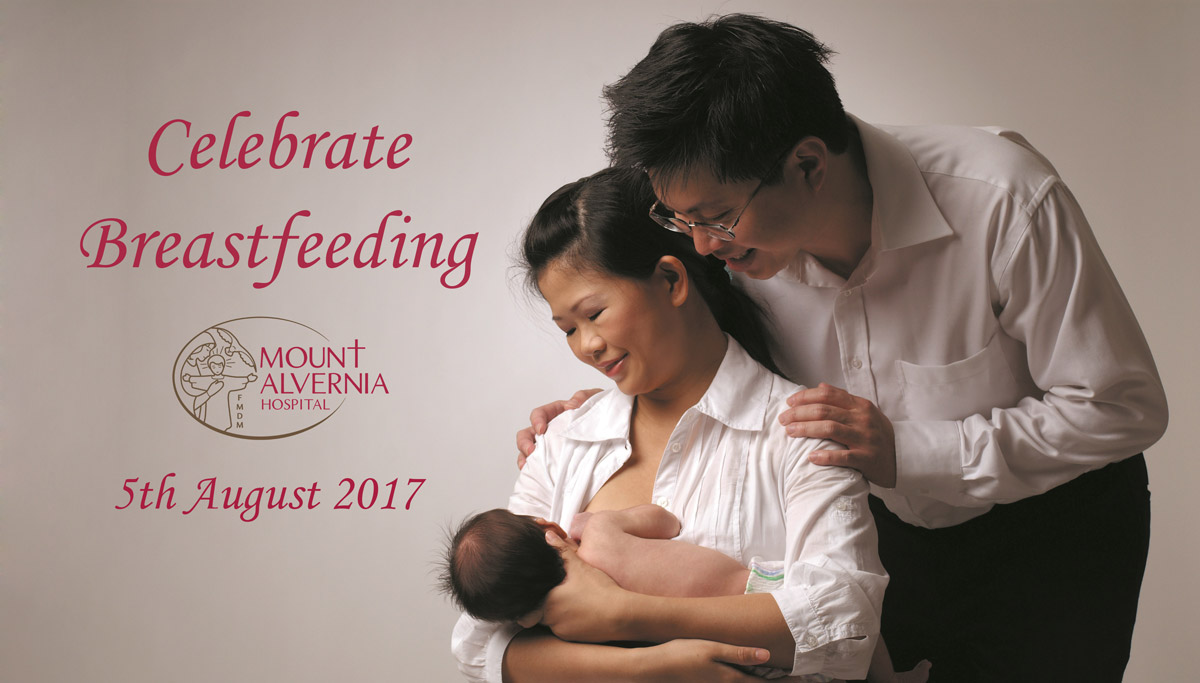 Calling all breastfeeding mothers!
Come join us as we celebrate Breastfeeding Day on Saturday, 5th August with other breastfeeding moms. Share your experience and nurse your babies together on this significant day.
(Registration open until Thursday, 3rd August 2017)
Each registration ticket is for mommies and spouses/ caregivers.
There is no fee for this event and each participant will be presented an attendee kit comprising of the following:
Breastfeeding book by Ms Kang Phaik Gaik
Weight Management Guide produced by the Mount Alvernia Dietetics Department
Various sponsored items useful for breastfeeding moms and babies
Seats available for 20 mothers with their babies and spouses/ caregivers.