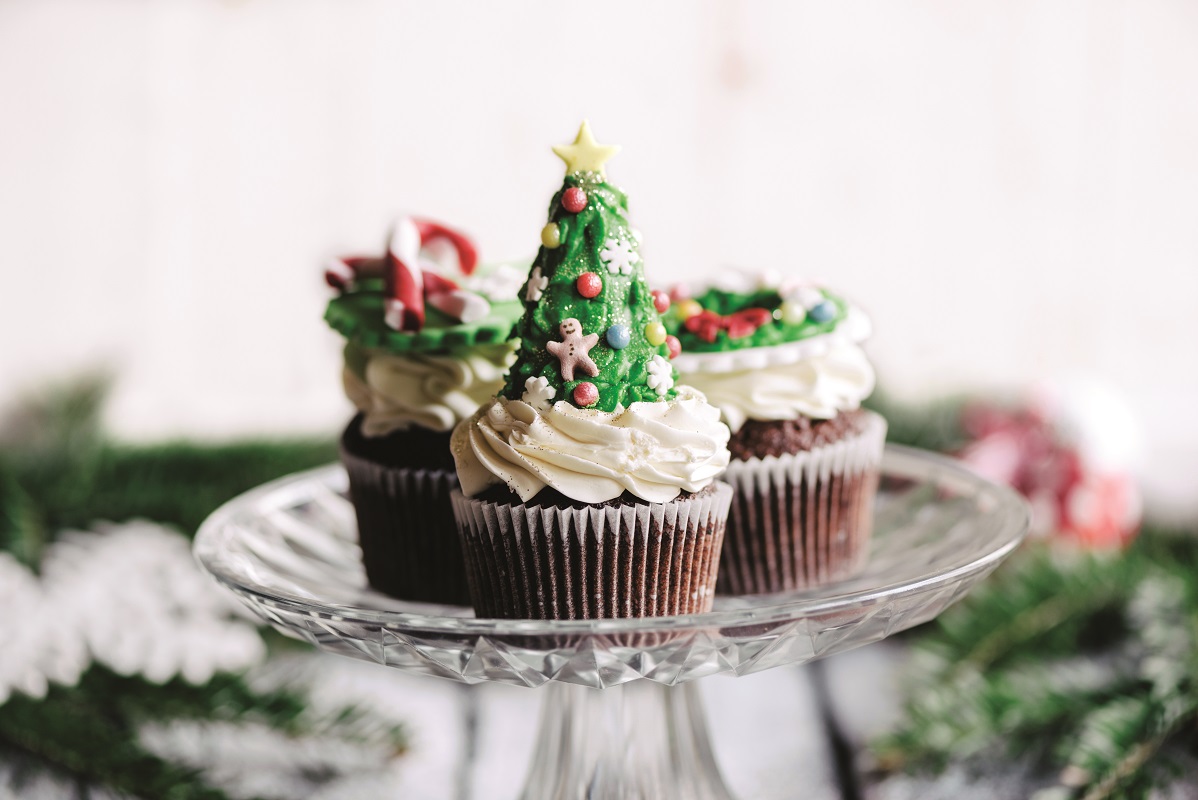 Diabetes is a chronic medical condition, but you can beat it by being aware of its potential risks and taking control of your health.
Diabetes can lead to serious complications like kidney failure, blindness, and stroke. And is the No.2 cause of ill-health and death, after coronary heart disease in Singapore. In Singapore alone, about 440,000 residents aged 18 years and above had diabetes in 2014 and by 2050, the number is expected to surge to a million people. But public awareness on the illness remains low with one in three diabetics unaware about their conditions and even among those who have been diagnosed, the condition is poorly managed. So, we talked to two of our endocrine specialists, Dr Goh Kian Peng and Dr Kevin Tan, to learn more about the illness and ways to manage it.

WHAT IS DIABETES AND WHO CAN GET DIABETES?
Diabetes occurs when the body produces insufficient insulin, a hormone that keeps our blood sugar in balance, or the body does not respond properly to insulin, resulting in high sugar levels in the blood. Dr Kevin Tan, an endocrine specialist at Kevin Tan Clinic for Diabetes, Thyroid & Hormones, and Vice-President of the Diabetic Society of Singapore, tells us there are three types of diabetes:
TYPE 1 – The pancreas is progressively destroyed by the body's immune system (autoimmune) leading to insufficient production of insulin in the body and the person has to inject insulin to manage his/her blood sugar level.
TYPE 2 – The most common type of diabetes affecting 90 per cent of people with diabetes around the world is caused by the body's ineffective use of insulin.
GESTATIONAL – Diabetes that occurs during pregnancy usually after the sixth month (24 weeks) of pregnancy. Most disappear after delivery, but it can return in subsequent pregnancies and in the future. It could impact the baby both during pregnancy and in the future.
RISING CONCERNS
A lot of focus has been placed on type 2 diabetes in Singapore, and rightly so, because type 2 diabetes is the one of the fastest growing yet preventable diseases. According to Dr Goh Kian Peng, an endocrine specialist at Saint-Julien Clinic at Mount Alvernia Hospital, the age group most at risk for type 2 diabetes is those between 45 and 65 years old. But that does not mean those below the high-risk age group can go about life with wild abandon and little fear of this disease.
"Type 2 diabetes risk is highly influenced by both lifestyle and family history. While many of us have not developed diabetes, we may be living a lifestyle that exposes us to a higher risk of getting it as we age," says Dr Goh. Recent study has shown that, based on projections, 34 per cent of people aged 24 to 35 in 2016 can expect to be diabetic by the time they turn 65. This is because despite the increasingly sedentary lifestyle as working adults, many continue to eat the same amount of food consumed during their active years or even more food due to higher disposable incomes. This results in excess calorie intake.
Another rising concern is gestational diabetes. One in five pregnant women in Singapore – one of the highest rates in the world – is affected by gestational diabetes. With inadequate care, diabetes can result in higher risks of maternal and child mortality and morbidity. Many women with gestational diabetes experience complications such as high blood, large birth-weight babies and obstructed labour.
WHY SHOULD WE CARE ABOUT DIABETES?
"For many people, diabetes is an "unseen and unfelt" illness, hindering people from taking a proactive approach to detect and manage it. In fact, diabetes may remain undetected for years before being discovered," says Dr Tan. As a result, many may have had complications from untreated diabetes by the time they are diagnosed. Such complications include bleeding at the back of the eye (diabetic retinopathy), kidney damage, stroke, heart attack, damage to the nerves and circulation in the feet.
In the case of gestational diabetes, while it does not usually cause birth defects and deformities, it can increase the risk of low blood sugar in babies, cause baby's body to be larger than normal, yellowish colour in baby's skin, difficulty in breathing, and low calcium and magnesium levels in the baby's blood.
Diabetes was the fourth and eighth most common condition of polyclinic attendances
and hospitalisation respectively in 2014. The cost burden resulting from productivity loss and healthcare due to diabetes was a whooping S$ 940 million in 2014 and is expected to rise to $1.8 billion in 2050.
Beyond the social and infrastructure burden, untreated or poorly controlled diabetes can lead to disabilities, affecting an individual's quality of life.
In some communities, such numbers have led to stigmatisation of diabetes patients. A study conducted in the US where 1.5 million people are diagnosed with diabetes every year suggests that individuals with diabetes may face employment discrimination. They may be denied a job due to safety concerns or employer's concern of low productivity and high rate of absenteeism.
In a Washington Post article, a former editor of Diabetes Forecast said that type 2 diabetes "is often dismissed as the disease of poor, fat, old, lazy people who can't be bothered to take care of themselves." Although such harsh treatment may not be commonplace in Singapore, the rapid increase in the number of people with high risk of diabetes warrants a more proactive approach in preventing and managing the illness to reduce the economic and social burden of our community and loved ones.
HOW TO LIVE WITH DIABETES?
"Simple things like buying food from hawker centres high in simple carbohydrates or delaying meals after taking diabetic medicines can worsen diabetic control," says Dr Goh. As a result, controlling diabetes takes some effort as it requires a change in lifestyle and discipline to sustain it.
This includes losing extra weight, having a healthy diet, and adopting a regular exercise routine. Dr Goh concurs, adding that regular visits to the doctor to follow up on the illness and to screen for diabetic complications every year is a good habit.
To get us started on our lifestyle change, Dr Goh and Dr Tan recommend consuming more foods with high fibre content such as fruits, vegetables, nuts, beans, seeds and whole grains. Not only are these ingredients known to have the potential to reduce diabetes risk and improve blood sugar control, they can also curb weight gain by making us feel fuller after a meal.
We should also strive for 20-30 minutes light exercise every day. Even brisk walks can do wonders, in addition to preserving muscle strength and coordination. Avoid fatty and sweetened food and beverages. Being mindful of our healthy weight and body mass index (BMI) is key. Achieve or maintain a BMI of < 23 kg/m2 and/ or a 5 to 10 per cent body weight loss. It is also a good practice to keep a glucometre at home to assess the diabetes control and to check for hypoglycaemia (low blood sugar).
Considering that diabetic control is highly individualised as it is dependent on our current diet, lifestyle, work nature, and physical condition, professional help plays a critical role when it comes to lifestyle intervention. Working with professionals helps identify areas for improvement, providing us with practical and sustainable lifestyle changes that will work with our daily activities.
Dr Tan adds that a diabetic patient should consult the doctor every three to six months. This includes going for blood pressure, weight and feet check-ups. Foot examination is needed to check for the development of wounds, infections, calluses and numbness in any part of our feet.
As cardiovascular disease is responsible for 50 per cent of deaths in patients with type 2 diabetes globally, diabetic patients should also monitor their heart health. Individuals with diabetes should also work with their doctors to keep on the look out for new kinds of drugs that can help manage their disease better. Some diabetes treatment drugs, for instance, can reduce heart disease and all-cause mortality by a third.
Diabetes is an illness with serious complications, but that should not add doom and gloom, and prevent anyone from living to the fullest. In fact, both doctors, Dr Goh and Dr Tan, agree without hesitation that diabetes can be controlled and managed throughout one's lifetime. And those suffering from the condition can retain a high quality of life.
Article contributed by Dr Goh Kian Peng and Dr Kevin Tan, accredited doctors of Mount Alvernia Hospital.
This article is taken from our My Alvernia Magazine Issue #32. Click here to read the issue on our website or on Magzter.