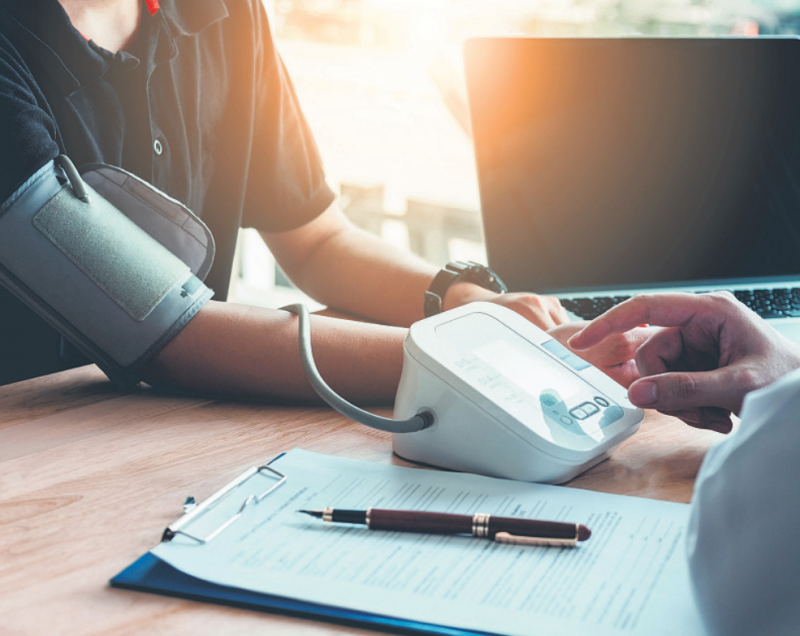 Q:At what age should one go for health screening? What should we be screened for and how often should it be done?
A:Health screening is recommended for people aged 18 and above. Here are the suggested screening tests by age:
18 and above
Everyone:Get your body mass index (BMI) and waist circumference measurement done. These are simple screening tools for problems associated with being overweight or obese — such as type 2 diabetes, hypertension (high blood pressure), hyperlipidemia (high cholesterol) and heart disease.
Blood pressure measurements should also be taken to screen for hypertension, which can be diagnosed if your blood pressure readings exceed 140/90 mmHg on more than three separate occasions.
The above measurements should be done at least once every two years.
25 and above
Women who have had sexual intercourse:Go for a Pap smear, a screening test for cervical cancer. It should be done once every three years if the previous result was normal.
30 and above
Women:Perform breast self examinations at least once a month to screen for breast cancer. Consult a doctor if you notice any changes in your breasts.
40 and above
Everyone:I would recommend blood tests — such as fasting blood glucose and fasting cholesterol levels — to be done at least once every three years.
Women:Those who wish to begin screening for breast cancer can get a mammogram performed annually.
50 and above
Everyone:Screen for colon cancer by doing a faecal immunochemical test annually to detect blood in the stools. Alternatively, a colonoscopy can be done once every 10 years.
Men:Screen for prostate cancer by measuring the level of prostate specific antigen (PSA) in the blood as well as performing a digital rectal examination.
Women:A mammogram should be performed every two years to screen for breast cancer. I would also recommend a bone mineral density scan (BMD) to assess bone health.
Frequency of Screening
The frequency of subsequent health screenings really depends on the individual, such as one's past medical history and familial risk factors, as well as test results.
Please consult your doctor or make an appointment at a health-screening centre for a personalised medical consultation.
Article contributed by Dr Charis Kum Jia Hui, Resident physician, Health Screening Centre, Mount Alvernia Hospital
To view the full article, click here.
To learn more about our health screening services, click here.