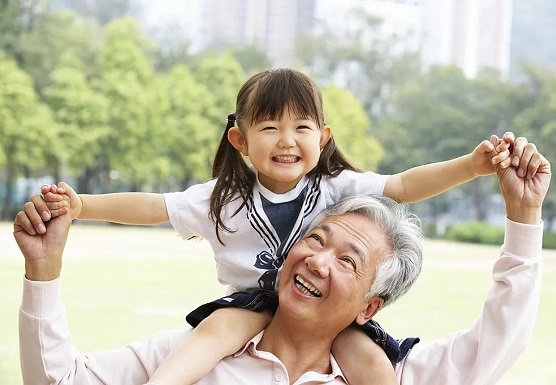 On my 83rd birthday, I was asked what I could remember of being 60. It so happens that turning 60 was a turning-point in my life that brought with it unimaginable joy and renewed vitality.
NOT YOUNG, NOT YET OLD
At 60, I could still do many of the things I used to do when I was younger, including daily brisk walks and workouts at the open public gym. Though my hair was thinning, and I was not quite as mentally sharp or steady on my feet as I used to be, it never once occurred to me that I was 'old'.
During my sixtieth year, due to a change in my family circumstances, a newborn baby came into my life. Holding this precious little girl was like holding the world in my arms. It was as if all the dormant forces, faculties and talents inside of me had been awoken. As I vowed to look after 'my little world' for another 40 years or more, God willing, I discovered a new, improved version of myself.
With a new life to care for, I stepped up my efforts with the self-care practices that I follow to this day. I continue to walk for several kilometers every day, follow a balanced Mediterranean diet, and read voraciously to keep my mind sharp and curious.
A MIXED BLESSING
No matter how much I take charge of my own mental and physical health, I am well aware that I exert scant influence over the attitudes of society.
Throughout my senior years, there have been times when I felt that I had been dismissed as irrelevant due to my age. Having amassed a wealth of experience in the business world, in senior management roles across a wide range of industries, my efforts to obtain part-time work in retirement were largely unsuccessful. Philosophically, I accepted the silence, as we are all men and women of one season. I had enjoyed my moment in the sun, I told myself, so I shouldn't expect too much more.
That said, attitudes are changing here in Singapore, thanks largely to the efforts of our Government. To keep pace with lengthening lifespans, the retirement age has been changed from 55 to 67 years old. Initiatives such as SkillsFuture, to reskill elderly workers and help us familiarise ourselves with the digital world, have been introduced. I urge my compatriots to make full use of them.
On the bright side, I am no longer a slave to the corporate world. I am able to set my own pace, and enjoy the luxury of being able to stop and smell the roses. I use my spare time for self-reflection, self-guided learning with the resources of the Internet, reading, volunteering, and contributing to this very magazine. I gratefully acknowledge the times when I am shown kindness by youngsters who address me as 'Uncle' and offer up their seat to me on public transport.
For sure, growing old has its perks.
A MESSAGE FOR THOSE TURNING 60
As someone who's 'been there, done that', to anyone approaching their 60th birthday, I would say – embrace active ageing, not passive ageing.
You can add years to your life by making healthy lifestyle choices. It is not just a matter of physical fitness but also of mental fitness. Have some quiet time while walking or resting. Be grateful and remember those who have helped you in life. Stay abreast of current affairs and, better still, contribute your insights and opinions to help make the environment and the world we live in a better place for current and future generations. Most importantly, be adaptable and resilient. Yes, you may fall ill, but your body is a marvellous machine that can repair and recover from most ailments and injuries with the help of medical professionals.
Remember, 60 is just a number. How you define yourself, and the sum total of your actions, override it.
The opinions expressed in this article are those of the author.
This article is taken from our My Alvernia Magazine Issue #44. Click here to read the issue on our website or on Magzter.