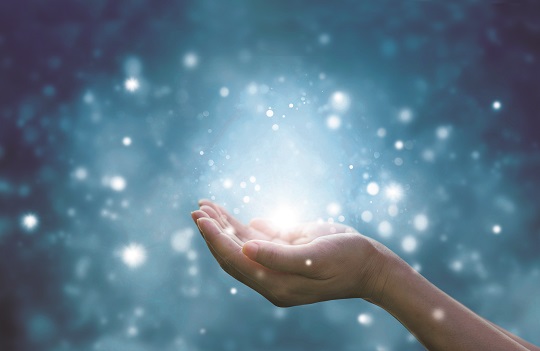 It has been an eventful year for community outreach and one that constantly reminds us of our steadfastness to bring equity of care and to serve all with love.
Building a relationship and support system within the community is among the most important outcome of community outreach programmes. We are entering that time of the year when we see storefronts draped in gold and red fabric, glimmering lights cascading from the ceiling like hundreds of falling stars, and we find ourselves humming along "It's beginning to look a lot like Christmas…" while buying groceries. While Christmas is undoubtedly a season of celebration, it is also a season of hope and all of us can do our part to spread hope to those who need it most by reaching out to our community. Read on to find out how community outreach programmes can instill or rekindle hope in others.
HOPE FOR LOVE
"Spread love everywhere you go. Let no one ever come to you without leaving happier," Mother Teresa of Calcutta, who was renowned for her undying love for the poor and forgotten, famously said. Her work showed that love is the greatest thing one can give and the most precious thing one can receive. Beyond charity work, poets and philosophers too have often talked about the power of love in motivating others to fight pain and hardships in life. But, caught in the hustle and bustle of our daily lives, we often forget to perform simple gestures of love for others.
This season is a perfect time to revive the spirit of love and help rekindle the dimming hopes for love in many who may feel forgotten and left out due to poverty, sickness, or old age. Seeing others rekindle their passion for a cause or share their love with family and friends makes all the hard work that goes into conducting an outreach programme worthwhile. Through our SPECtacular project in October 2016, two seniors regained their sight reviving the hope that they can do the things they love. Dr David Chan from Atlas Eye volunteered to perform the cataract surgeries. One of our beneficiaries, Mr Ong Thiam Seng, 71, can now focus on returning to the workforce as a painter as he is able to see better, while Mrs Tan Bee Yiok, 80 is looking forward to living more actively.
By conducting or volunteering for an outreach programme, we are reminded to love our
community which calls us to set aside our individual preferences and combine our time, talents, and resources to help others. Having conducted our community outreach programme for close to nine years, and reaching out to more than 25,000 individuals, Mount Alvernia Hospital's staff and volunteers have found that spreading the hope for love rarely requires grand gestures. Simple acts of kindness, such as a warm smile and greeting, and patient and sincere interaction, have impact in buoying others' spirits – rejuvenating the hope for love people have for them and they for others.
HOPE FOR FAMILY
Family is the most important pillar of society and of one's well-being. A survey conducted by Families for Life Council in 2016 showed that for over 700 respondents, 92 percent listed family as their priority over financial stability, personal health, career, friendships and hobbies. As family is an indispensable part of one's life, it is not a surprise to see many people craving more quality time with their families. But, long working hours could stand in the way. Also, in a hyper-connected era, we are often distracted by noises which take away our time with the family. While these hurdles would not destroy our perception of the importance of family, they could erode it.
Participating in community outreach programmes can help to rekindle our hopes for better, more cohesive family ties. We have seen how such programmes, for example the Community Chest Heart Strings Walk 2017, can be a medium to bring family members together to do meaningful and fun activities. Not only did the staff and family members contribute to a cause of creating an inclusive nation, they also enjoyed their time participating in games and activities during the walk. The act of giving to others can instill in us the importance of caring for one another and the time spent doing something together can strengthen the family bond.
Apart from strengthening family relationships, an outreach programme can help us find a family outside of our inner circle, and vice versa. By participating in such programmes, we are called to love our community and to be an active member of the community. The dedication and selfless acts done to improve the community will help us create bonds with the members, making us proud to call them our family.
HOPE FOR COMMUNITY
Among the most important outcome of community outreach programmes is the building of a relationship and support system within the community. Living in an increasingly individualised society, where we do not interact with our neighbours as often as previous generations, we may start to feel left out and invisible. Solitude has started to become a prison to many and being involved in an outreach programme may be a way to break out of it. Regular participation can help to strengthen the sense of belonging to the community and form a community support group. In addition, we can relish in the fact that we have contributed to something that has a lasting, positive impact on our immediate community.
One of the target groups Mount Alvernia Hospital has been reaching out to is ex-offenders. Often stigmatised and ostracised by the community, many ex-offenders find it hard to re-integrate into society. Amid the unwelcoming environment, their hopes for community support could unravel and they will be more segregated in the society. Hence, community outreach plays an important role to break this cycle. We have seen how ex-offenders can turn out to be valuable members of society given the support and opportunities to assimilate into the community. Apart from re-integration efforts, Mount Alvernia Hospital is also in talks with the Singapore Corporation of Rehabilitative Enterprises (SCORE) to plan areas of health needs we can provide to the new Selarang House at Changi. This programme works to strengthen hope in the community by embracing the underprivileged and the stigmatised. This outreach gives them the hope of re-integrating into the community, while instilling hope in other members that they can count on the community when it matters.
HOPE FOR FUTURE
While no one can predict the future, everyone surely crosses their fingers for a bright, sustainable future. But, with the rising geopolitical tensions around the world, it may be challenging to envision a peaceful future. It is in our immediate community that we can take comfort and get assurance. In this trying time, community outreach programmes have become all the more important to strengthen our solidarity and empathy for others. Through close interactions with different members of the community, we will be able to better understand the problems faced by our communities. Being involved in an outreach programme helps to boost our hopes for the future as we develop civic and social responsibility attitudes and become more attuned to what our community needs, and how to help fulfill them.
Extending our arms beyond our immediate communities, Mount Alvernia Hospital has organised outreach programmes abroad, such as Kampong Chhnang in Cambodia, in partnership with a Cambodia-based non-governmental organisation WAH Foundation in May 2017. Mount Alvernia Hospital collaborated with WAH Foundation to deal with post-natal issues, such as breastfeeding, caring for infants, and addressing the high incidence rate of paediatric respiratory issues. A vibrant province with 40 percent of its population below 18 years old, Kampong Chhnang has seen more than 4600 incidences of children up to 14 years old with respiratory issues. By working with 10 major health centres and donating equipment such as nebulisers to tackle respiratory problems, Mount Alvernia Hospital hopes to alleviate the rampant respiratory problems in the province.
Community outreach programmes that help to impart knowledge and skills, such as seminars, clinics, or health screenings, make a great impact. The newfound knowledge and skills can help to empower people and engage them in future campaigns, which makes it a vital platform to rejuvenate our hopes and outlook for the future.
HOPE FOR HEALTH
With the advancement of technology and the developments in the medical and fitness industry, it is easy to be optimistic about better health and longer life expectancy. While we do have reasons to have high hopes, we are cautious not to get carried away. A study released in 2016 by the University of Washington's Institute for Health Metrics and Evaluation showed that while Singaporeans are living longer, eight years on average, out of a total average of 82, are spent in ill health. This is where organising or participating in an outreach programme can be beneficial. By sharing the right knowledge and conducting necessary checks, we can help to cultivate and maintain realistic hopes for health. That is why Mount Alvernia Hospital conducts monthly home visits to the elderly. Joining arms with Duke NUS volunteers and SilverACE Lengkok Bahru, we conduct general health assessment and environmental scans to ensure that residential areas where the elderly dwell are clean, accessible and elderly-friendly. For urgent medical conditions, our outreach team would be alerted and would assess on a case-by-case basis if a doctor's examination is required.
By bringing people together, our outreach programme helps to build a community for people to turn to should they need advice or assistance regarding their health. An outreach programme does not only benefit the immediate beneficiaries, but also the volunteers. Studies have found that volunteering could help to reduce depression and stress. It could also increase overall life satisfaction and help us feel good about ourselves as we are helping others.
Not all of us have the privilege of having good health. Those who are already experiencing illness and those who are vulnerable may not be as optimistic when it comes to health. While a community outreach programme cannot be the cure, it can lend support to these groups of people. Mount Alvernia Hospital's Outreach Medical and Dental Clinics, for instance, provide heavily subsidised primary healthcare services for those in need. Having alternative support groups to help those in need when the existing system cannot cater to them helps to build a healthier community as well as improve an individual's health.
Click here to learn more about our Community Outreach efforts. 
This article is taken from our My Alvernia Magazine Issue #32. Click here to read the issue on our website or on Magzter.