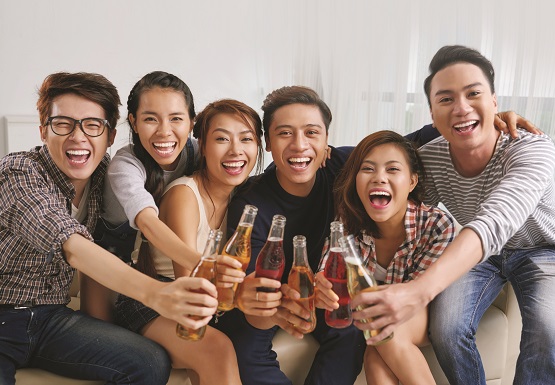 Many make New Year's resolutions like losing weight, improving fitness or eating better, yet, few would think of improving oral hygiene as one of their New Year's resolutions.
Your dental health is just as important as keeping fit, eating well and having a balanced lifestyle; and this New Year is a great time to add that into your resolutions. Furthermore, it is an easy resolution to achieve considering that we brush our teeth at least once a day!
THE MOUTH AS THE GATEWAY TO OVERALL HEALTH
Having a good set of gums and teeth facilitates social integration; smiles are more confident and there are fewer problems with speech and pronunciation since one need not be embarrassed about badly stained teeth nor bad breath.
However, many are unaware of the correlation between oral and physical health. Poor dental hygiene has been linked to deterioration of diabetes and cardiovascular diseases, and is also found to lead to higher incidences of premature births among others!
"Poor nutrition due to bad dentition or prostheses can lead to slower healing and makes it more difficult to maintain a proper diet for blood sugar control," explained Dr Anthony Goh, dental surgeon from MT A Dental Centre.
Symptoms found through oral examinations like dryness of the mouth, certain smells or signs on the gums and tongue can also point to other systemic problems which may otherwise be undetected.
A GOOD TOOTHBRUSH
"A good toothbrush is one that does its intended job: to remove plaque from the surface and crevices of the teeth," said Dr Goh. He recommends a soft-bristled, small-sized head toothbrush as soft bristles can bend more easily than stiff ones to reach plaque deposited in hard-to-get areas between teeth; a comfortable handle also allows more control in directing the toothbrush head to clean every surface. "Electric toothbrushes are useful for those who have difficulty with their dexterity," he added.
FLOSSING
Flossing is necessary for the maintenance of oral health as toothbrushes are unable to reach crevices well. Any floss, tape or interdental brush that performs its function of removing plaque from between the teeth is suitable. However, Dr Goh cautioned that it must not damage teeth nor gums in the process, and that some people — such as those with bridges and implants or have severely-crowded teeth — may need special devices.
REGULAR VISITS
It is advisable to go for dental check-ups once every six months. While it varies with each patient, aside from scaling and polishing, updating of medical records and changes in health status, a typical dental check-up includes an examination for gum disease, changes to jaw movements, enlarged lymph nodes and other signs; and if necessary, in-between tooth contacts, concerns or pathology under the gums and in the jawbones via x-rays. "Other than that, it is a good time to catch up with our patients," Dr Goh added.
Article contributed by Dr Goh Sze Chern Anthony, an accredited doctor of Mount Alvernia Hospital.
This short take is taken from our My Alvernia Magazine Issue #32. Click here to read the issue on our website or on Magzter.