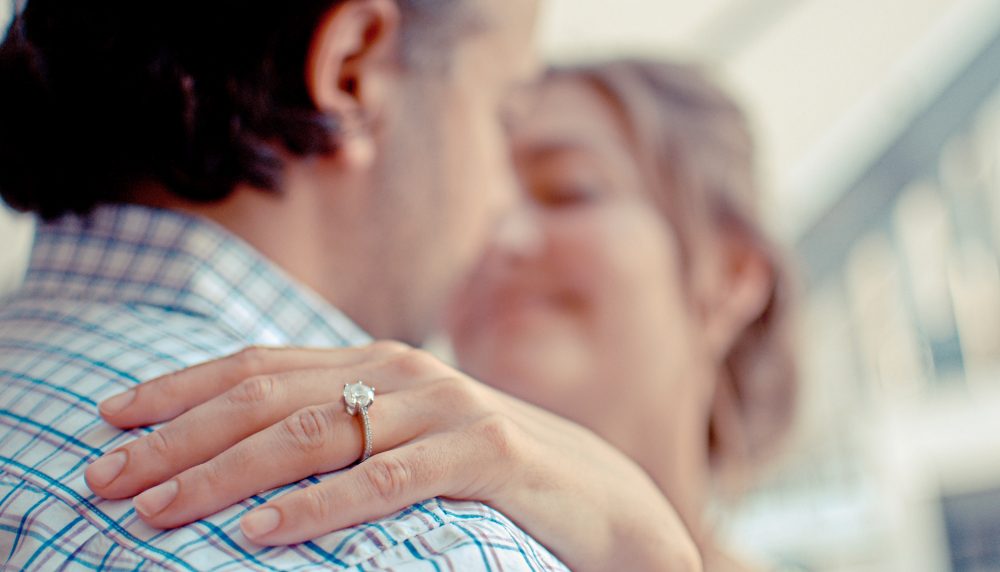 The best cancer care involves harnessing the positive energy from the family. Love and care is best demonstrated through actions. While cancer can be a dreaded disease, human determination and resilience removes the fear. With the strength of your partner or spouse, it will make facing the battle easier! Here are a few tips from Dr Peter Ang.
HUGS
Hugs have been reported to reduce stress hormones, make a person less anxious and say that "I am with you in this." The prescribed frequency is daily as needed.
MAKE ARRANGEMENTS TO COME WITH HER TO THE APPOINTMENTS
It is encouraging to see a spouse come with a patient. He may be on his phone outside trying to settle work matters and join in later but just being there shows his support. Even if it is for the first few appointments, it helps to have an understanding together about what is going on. There is often quite a bit of information to assimilate and having another listening ear to clarify what was discussed is important. The patient might sometimes be emotional and might have forgotten some details of the discussion with the oncologist doctor. An additional listening ear around is good.
LEARN ABOUT THE ILLNESS AND TREATMENT
There is a lot of information and misinformation on the internet on cancer. Myths abound and recommendations on what supplements, herb, diet, and lifestyle changes are available a click away. However, there are reputable objective sources of information and there are subjective personal experiences that may not apply to the patient. Differentiating the wheat from the chaff is not easy, and learning involves time and reading.
LISTEN
Patients who undergo surgery for cancer may have physical changes and a different body image. Colostomy (an opening or stoma created for stools for colorectal cancer), mastectomy (breast surgery), hysterectomy (removing the womb) and other surgeries can create physical changes. In addition, hormonal changes related to disease or treatment can also affect intimacy and a patient's sex life. Listening to a spouse's needs is the beginning to supporting that need.
PREPARE THE SUPPORT TEAM
Concerned friends and family want to know what is going on. Some patients are more private and do not wish to let others know of their illness or treatment. Often times, the patient might be too tired to be regularly update well-meaning friends and relatives on the status of her treatment. A caregiver or someone close to the patient should be the gatekeeper for information about her condition. This person is usually the spouse or partner.
HOUSEHOLD ADJUSTMENTS
There might be a need to take over or manage some of the chores that the spouse had been doing such as fetching the children, tuition, applying for leave, settling household bills or arranging meals. In Singapore, most families are small and harnessing the help of friends and relatives to do little bits of work can make things more manageable. Other household adjustments like shifting the telephone or television for a spouse who might be bed bound for a while, toilet grab bars, anti-slip mat for the rooms can be easily arranged.
Clinic visits can be long and visits for blood tests, CT scans and other appointments may sometimes require a friend or relative to accompany if a spouse cannot make it.
JOIN IN THE NEW EATING PREFERENCES
Taste and smell perception is an important and enjoyable aspect of eating, particularly in Singapore. In that sense, this makes cancer treatment in Singapore so much more difficult for foodies! Side effects of cancer treatments and radiotherapy, as well as cancer itself, can cause altered sensory perceptions in some patients. Some chemotherapy medications used for common cancers like lymphoma, breast, lung and colon cancer affect the taste buds. Other cancers affecting the gastrointestinal tract such as oesophageal cancer, stomach (or gastric) cancer, oral cancers is associated with significant weight loss after surgery or radiotherapy. Easy satiety or feeling full very quickly happens when the stomach is reduced in size following surgery. It can also happen when food tastes bad to the patient or following certain medications and radiotherapy. Being able to understand and plan meals accordingly shows sensitivity and encouragement to the spouse.
Article contributed by Dr Peter Ang, an accredited doctor of Mount Alvernia Hospital. This article first appeared on Oncocare Cancer Centre webpage.
This article is taken from our My Alvernia Magazine Issue #29. Click here to read the issue on our website or on Magzter.