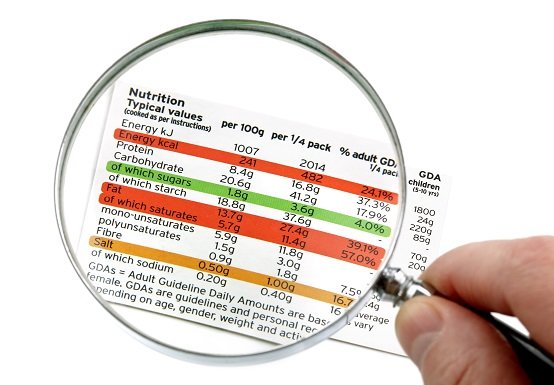 A HEALTHY HABIT
It's often said that we 'eat with our eyes', gravitating to food that looks visually appetising. However, we should also 'buy with our eyes' by studying food labels, says Tan Shiling, Senior Dietitian, Nutrition and Dietetics Department, Mount Alvernia Hospital. Here's how reading and understanding food labels can help you follow a healthy eating plan.
OPTIMISE YOUR DAILY NUTRITION
Food labels provide a quick breakdown on what nutrients are available per serve. Using them correctly can help ensure that you optimise your daily healthy intake.
CHECK YOUR SUGAR INTAKE
By law, ingredients are listed in descending order. For example, if the first ingredient is sugar then this product contains mainly sugar so it is not a healthy choice.
KNOW THE NUTRITIONAL VALUE
The nutrition information panel offers a quick summary of the nutritional breakdown of the food item in terms of total calories, fat, protein and carbohydrate. Your diet should consist of 50 percent carbohydrates, 30 percent fat and 20 percent protein.
AVOID ALLERGENS
Reading the ingredient list can ensure that you avoid food allergens such as nuts and eggs.
KEEP CALORIES IN MIND
Serving size refers to the average portion for a person on a 2,000 kcals-per-day diet. If the package weighs 1,000g but the serve size is 250g, then you should consume 250g per person.
GO FOR THE GOOD STUFF
Seek out food that lists wholegrains, monounsaturated and/or polyunsaturated fat, fibre and probiotics.
Article contributed by Ms Tan Shiling, Senior Dietitian, Nutrition and Dietetics Department at Mount Alvernia Hospital. Click here to learn more about our Nutrition and Dietetic services.
This article is taken from our My Alvernia Magazine Issue #36. Click here to read the issue on our website or on Magzter.