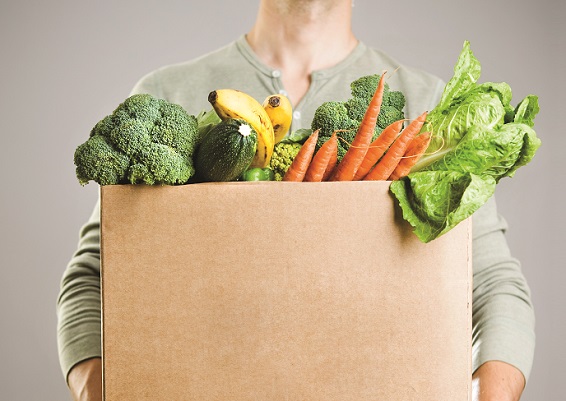 Healthy heart beats start with healthy bites. While there is no ideal meal plan for stroke patients, there are certainly ways to prevent recurring strokes through controlled and balanced diets. We find out more from Ms Janice Chong, dietitian.
HEALTHY DIET AFTER A STROKE
To prevent a stroke from striking, we must look at the factors that could trigger a stroke and customise our diets to tackle them. High blood pressure and excess weight are two known culprits that could cause strokes.
For this reason, dietary guidelines by the American Heart Association (AHA) and the National Institutes of Health (NIH) advocate diets which are high in vegetables, fruits, and wholegrains, and low in sodium, sweets, and red meats.
We may be tempted to find the best food for recovering stroke patients to save our time from making mental notes on what to eat and what not to eat. But, health professionals have stressed that there is no one food that can fulfill all our nutritional requirements. Instead, health practitioners recommend consuming a variety of food every day.
Ensure that you eat five or more servings of fruits and vegetables per day. Dietary patterns with high intake of fruits and vegetables have been linked with a lower risk of developing cardiovascular disease, stroke, and hypertension.
Wholegrains can provide complex carbohydrates, vitamins, minerals, and fibre that can decrease the risk of heart disease. Limiting daily salt intake and saturated fats is also crucial. The AHA recommends curbing sodium intake to no more than 2,300mg a day and to refrain from consuming full-fat dairy products, fatty meats, and tropical oils. Fill your plates with low-fat dairy products, fish, legumes, poultry, and lean meats instead.
But, adopting a healthy eating habit does not mean that you have to pass on the more 'sinful' foods entirely. There is still room for occasional indulgences since a healthy dietary practice is based on an individual's overall pattern of food consumption over an extended period of time and not on the intake of a single meal.
Meal plans for stroke patients should be individualised based on individual calorie requirements and cultural food preferences.
PLANNING STROKE DIETS
Dietary guidelines for stroke patients greatly overlap with the standard healthy eating recommendation. However, in planning diets for stroke patients, we must pay extra attention to tailoring the diet plan to a patient's pre-existing conditions.
People with high blood pressure should limit the amount of salt to less than one teaspoon of salt per day. Instead, use herbs and spices for flavouring. Those with high blood cholesterol or hardening of the arteries should limit food containing high levels of fat especially saturated fats and trans-fat.
Try grilling your food instead of frying it with butter or oil. We should also be more diligent in limiting processed and snack foods, as well as reading food labels for sodium and saturated-fat content.
Extra effort in keeping up with the dietary guideline is warranted as according to a population-based study published in July 2016, patients who have had a stroke have a three-fold increased risk of a recurrent stroke and a nearly two-fold increased risk of dementia within one year of their stroke compared with patients who have never had a stroke.
Major practice guidelines from the NIH and AHA have confirmed that aggressive risk factor management, such as reducing smoking, controlling blood pressure, and managing weight, improves survival and reduces recurrent events.
WHAT TO EXPECT AFTER FOLLOWING THE DIETS
Diets cannot reverse the effect of genetic predisposition to stroke or increased susceptibility due to age. But, by following a strict diet, we can better control the risk factors that could trigger a stroke.
A diet conditions us to practise portion control which can lead to weight loss or, at the very least, improved weight management. Limiting food high in sodium, saturated fats and transfat can improve blood pressure and lipid profile. Increasing fibre intake can alleviate constipation and reduce cholesterol.
So, apart from reducing the risk of getting a stroke, such diets can be beneficial for our overall health which makes a stroke diet suitable for everyone of all ages. There is also no limit to the period a person can stay on a stroke diet.
All family members, with or without preexisting conditions, can join the diet as a part of living a healthy lifestyle and as a form of moral support for stroke patients.
Article contributed by Ms Janice Chong, a dietitian based at Mount Alvernia Hospital. Click here to learn more about our Nutrition and Dietetic services. 
This article is taken from our My Alvernia Magazine Issue #32. Click here to read the issue on our website or on Magzter.