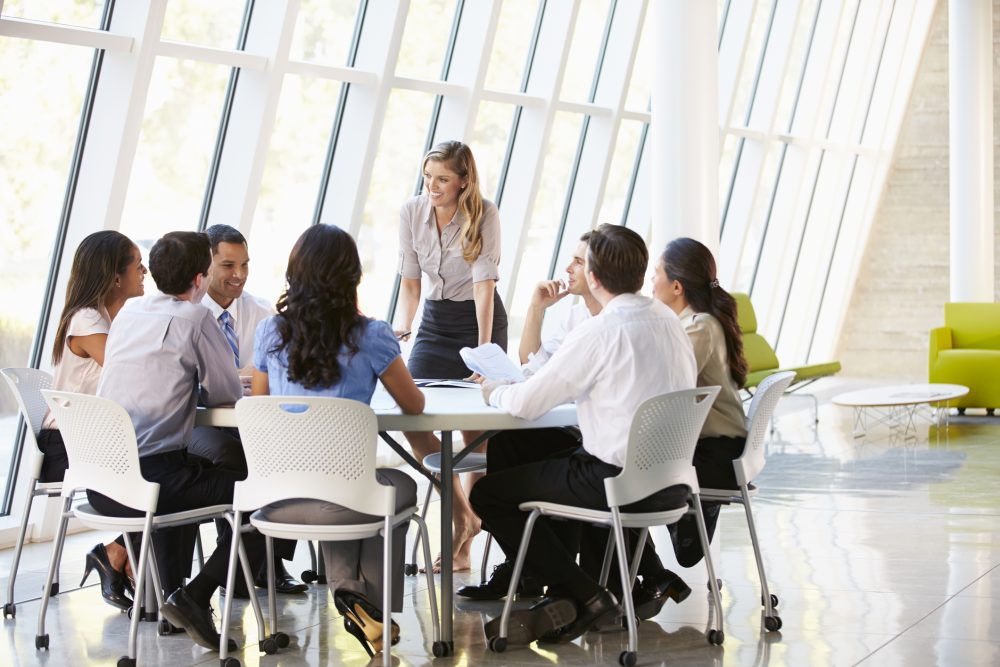 The traditional image of an event manager is that of a person constantly on the go, on the phone, drinking coffee, thinking on their feet and making sure everything is going exactly according to plan.
It is no surprise then, that we hear event managers complaining from exhaustion, relegating nutrition to energy drinks and coffee for days at a stretch and irregular meal timings.
Sometimes the meals for event managers are included in the conference buffet but sitting down and having a complete meal is always nearly impossible. A common question is how to pick the right foods for sustained energy throughout the day.
A sensible amount of carbohydrates is essential for optimal functioning as our bodies use carbohydrates as the primary fuel source. It is also important to choose whole grains as they are packed with vitamins, minerals and fibre.
However, if meals are not provided, the alternatives are either packed lunches in bento boxes or hot flasks, wholemeal sandwiches come with chicken meat, ham, cheese, sardines, tuna or egg and salad; and complete the meal with a serving of fruit. For individuals who are in a rush, they can also consider to have instant oat meal with a packet of low fat milk or soy bean milk, a glass of fruit smoothie or a packet of ready-to-drink complete nutrition formula.
It is very tempting to skip meals especially when deadlines are looming- however this habit could lead to chronic health issues like gastric ulcers and some individuals might binge eat or drink when they are too hungry at the end of the day. The brain is unable to function well when the body is low in nutritional reserves during highly stressful periods; the immune system is more prone to being compromised. Taking small regular breaks even if it is for a short while is ideal as having some rest can result in even higher productivity and it makes sure that the body is receiving adequate nutrition to cope with work demands.
Unhealthy eating habits are a major contributor to lifestyle diseases such as obesity, diabetes, hypertension and high cholesterol. In the short term, overeating tends to put extra stress on the digestive system and makes one feel more sluggish and lethargic.
Breakfast is crucial and many people find that having a balanced meal in the morning tend to give them more energy to start the day and help maintain peak performance. Examples of healthy breakfasts would include omelettes with whole grain toast, whole grain cereals with low fat milk, yoghurt with oats and fruits, and even meat porridge or soupy noodles with extra vegetables for those who prefer a hot meal.
Some event managers like to start their day with a few cups of coffee or tea; and as the day progresses, event managers tend to consume large quantities of caffeinated drinks to keep them awake and alert due to a lack of sleep and hectic event schedules.
It is possible to get addicted to caffeine and the symptoms of withdrawal can be challenging to overcome. Some side effects of stopping caffeine intake abruptly can include headaches, sleepiness, irritability, lethargy and lack of concentration.
To avoid being addicted to caffeine, it is advisable to limit caffeine intake to less than 300mg per day which is equivalent to about 3 cups of coffee. Teas generally contain half to one third the amount of caffeine as coffee. However the caffeinated beverages sold in those popular coffee places tend to have much larger volumes of caffeine than usual and a single 'serve' can exceed the amount of caffeine usually found in three regular cups of coffee.
Everyone's body type and food requirements are different. A qualified dietitian is the most appropriate health professional to consult with regards to diet and nutrition and to obtain a personalized meal plan. The dietitian is able to do a thorough dietary assessment based on an individual's dietary habits and preferences and then provide personalized advice and make necessary recommendations on dietary and lifestyle changes.
Article contributed by Nutrition & Dietetics Department, Mount Alvernia Hospital.
For dietary consultation, please contact at (+65) 6347 6702.
To see a dietitian for an individualized consultation, a referral letter from a doctor is required.
Note : Please note that health information is provided to supplement the care provided by your doctor. It is not intended nor implied to be a substitute for professional medical advice. Always seek the advice of your physician if you have any questions regarding a medical condition.