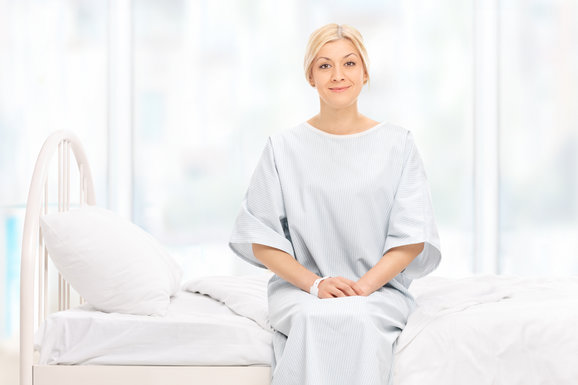 We learn more about the procedure from Dr Hong Sze Ching, SOG – SC Hong Clinic for Women at Mount Alvernia Hospital.
ADVANCING LAPAROSCOPIC SURGERY
A few decades ago, laparoscopy was a limited gynaecologic surgical procedure used only for diagnosis and tubal ligations. During the last 40 years, it has evolved to become a major surgical tool used for a multitude of gynaecologic and non-gynaecologic indications. Laparoscopy is the treatment of choice for many gynaecological conditions such as ectopic pregnancy, endometriosis, cysts and fibroids. It is also useful for diagnosis of conditions like pelvic pain and endometriosis. With more advanced surgical training, surgeries for certain early cancers can also be performed laparoscopically. The applications of laparoscopy continue to grow. As a result of its varied uses, it thus has become a common procedure performed around the world for both treatment and diagnostic purposes.
With advances in technology, laparoscopy has also continued to evolve. With better cameras and more advanced operating systems and instruments, surgeons can now perform more complex surgeries. Recent innovations in laparoscopy include Robotic-assisted laparoscopy, single-port laparoscopy and natural orifice transluminal surgery.
Minimally invasive surgery offers less post-operative pain, shorter hospital stay and quicker recovery without compromising on treatment outcome. There is also a lower risk of wound infection due to smaller incisions. In addition to these benefits, laparoscopy is cosmetically more advantageous since the scars are smaller compared to the large ones associated with open surgeries. For the surgeon, the magnification of surgical field afforded by the laparoscope allows for more complex and precise surgeries to be done.
Dr Hong explained, "Laparoscopy is typically performed under general anaesthesia by a gynaecological surgeon. Most patients are discharged from the hospital on the same day or the next day and generally have a faster recovery." Patients are able to resume normal activities within a couple of weeks, as compared to about four weeks in conventional surgery.
WHERE LAPAROSCOPY IS NOT SUITABLE
Despite it being a common gynaecologic procedure, Dr Hong said that not all gynaecological conditions can be treated using laparoscopy. "Each patient should be assessed carefully for their suitability for laparoscopic surgery. There are some instances where laparoscopy may not be suitable. For patients with very large cysts or fibroids, removing a large mass laparoscopically may require a longer operating time compared to open surgery and this increases the surgical and anaesthetic risks. If there is a high index of suspicion for cancer, open surgery should be performed to avoid the risk of spillage and dissemination of cancerous tissue. Some patients with previous operations can  have severe adhesions (scar tissue) within the body that may complicate laparoscopy. In laparoscopy, gas is insufflated into the patients' abdomen for the surgery and patients are placed fat on their backs with their head lower than their feet. These can have anaesthetic implications and can be risky in patients with health problems such as cardiac or pulmonary disease. In such cases, open surgery would be the better option."
MANAGING ENDOMETRIOSIS WITH LAPAROSCOPY
Endometriosis is a condition where the endometrium (inner lining of the womb) grows outside of the uterus. This condition mostly affects the pelvis, but endometriotic deposits can also be found on uncommon sites like operation scars and in the lungs.
Although some women may not have any symptoms, endometriosis is often associated with pain and infertility. About 30 to 50 percent of women with endometriosis may experience infertility. Other symptoms include painful sexual intercourse, pain on passing motion, bleeding when passing urine or motion.
Dr Hong said, "Endometriosis affects about 10 percent of women of reproductive age. Endometriosis can lead to the formation of cysts in the ovaries or nodules and deposits on the surface of organs. Sometimes it can also cause the pelvic organs such as the uterus, ovaries, fallopian tubes, bladder and bowel to adhere to each other." Physical examination, blood tests or ultrasound scans cannot always diagnose endometriosis conclusively, especially for mild disease. Laparoscopy can diagnose endometriosis by allowing the surgeon to have an assessment of the pelvis, particularly the womb and ovaries.
Endometriosis can be managed in a number of ways. The best option will depend on the patient's age, severity of her symptoms, desire for fertility and her choice. These include symptomatic treatment such as painkillers for painful periods, hormonal treatments and surgery.
For patients with endometriotic cysts that are large or causing pain or other symptoms, removal of the cyst (cystectomy) can be done laparoscopically. If there are any endometriotic deposits seen during the operation, these can be excised at the same time. Any pelvic adhesions can also be lysed. Severe endometriosis can result in blocked or damaged fallopian tubes. For patients with infertility resulting from moderate to severe endometriosis, surgery can improve their chances of getting pregnant naturally or by assisted reproduction.
Article contributed by Dr Hong Sze Ching, an accredited doctor at Mount Alvernia Hospital.
This article is taken from our My Alvernia Magazine Issue #34. Click here to read the issue on our website or on Magzter.