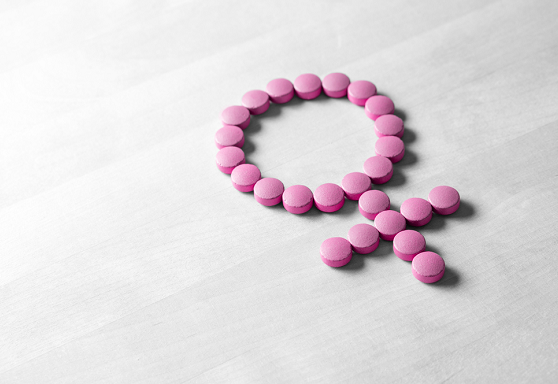 Menopause can be stressful due to the physical, mental, emotional and social changes that women
experience at this stage of life. Stresses about work efficiency and kids growing up and leaving home
could be amplified if women also experience hot flushes, mood changes and sleep disturbances. We learn more from Dr Chua Yang, from A Clinic for Women.
"Menopause is a physiological process all women will go through, very much like puberty," said Dr Chua Yang, Consultant Obstetrician and Gynaecologist, Mount Alvernia Hospital. A woman who is in a certain age group is confirmed for menopause when she stops having menstrual period for 12 consecutive months.
"The most important thing is to have an understanding of this process, the changes that will occur and the possible symptoms associated with menopause." Up to 80 per cent of women will be able to deal with menopause easily as they have no symptoms or very mild, transient ones, said Dr Chua, who is also the current President of the Asia Pacific Menopause Federation.
While the severity of menopause related symptoms and individual lifestyles vary, it is useful to understand the choices that you can make to help breeze through this biological change.
Dr Chua advises women to be aware of symptom development and to actively assess their effects on daily life. For example, the same hot flush may bother a retired homemaker less than an actively travelling sales executive!
Speak about your concerns with your physician. Before deciding on any form of treatment, talk with your doctor about your options and the risks and benefits involved with each. Review your options regularly with proper health screening as your needs suitability for treatment may change with time.
DO REGULAR EXERCISE
There are studies that show that yoga and other exercises to relax the mind and body will help with sleep during menopause. These exercises also help relieve stress, maintain fitness and weight!
GET ENOUGH SLEEP
Women tend to have sleep disturbance from the peri-menopause and beyond. Insomnia, sleep apnoea and poor quality sleep can lead to exhaustion and aggravate mood disorders like depression and anxiety.
AVOID HEAVY MEALS BEFORE SLEEPING
Especially avoid spicy foods as these may trigger hot flushes in addition to causing reflux and heartburn which can in turn disturb sleep.
ACQUIRE GOOD SLEEP HYGIENE
Winding down, relaxing, putting on soothing music or using aromatherapy can help get one in the mood for sleep. It is important to put away the gadgets and beeping devices!
MEDICATION
The most effective and quickest way to resolve severe menopause related symptoms like hot flushes, mood swings and sleep disturbance, would be hormone therapy. If the symptoms are mild but obviously persisting and worsening, it may be worthwhile to consider using non-hormonal alternative therapies to help. These include phytoestrogens, bee pollen extracts, traditional Chinese medicine options, etc. If the dealing of symptoms is delayed and they have progressively deteriorated to a severe state, the only helpful option is likely to be hormones.
Article contributed by Dr Chua Yang, an accredited doctor at Mount Alvernia Hospital.
A Clinic for Women
Mount Alvernia Hospital, Medical Centre D #08-58
This article is taken from our My Alvernia Magazine Issue #26. Click here to read the issue on our website or on Magzter.