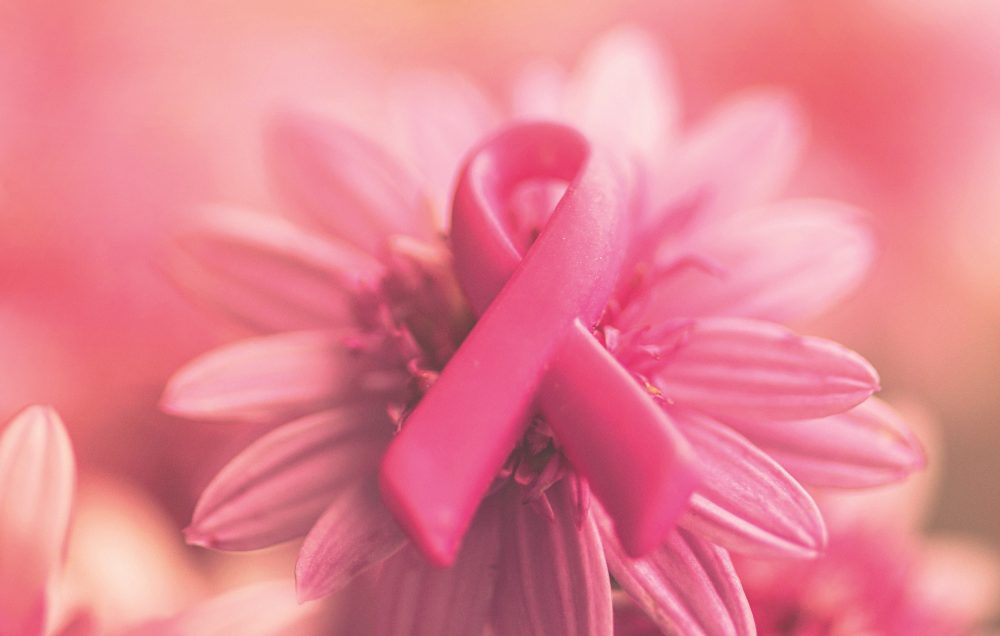 New information about the disease continues to be uncovered everyday. We asked Dr Shang Yeap, medical oncologist from ICON-SOC, to provide insight.
NOT BUCKING THE TREND
Breast cancer continues to be Singapore's most common cancer among women with 1,850 women being diagnosed each year1.
"Breast cancer incidence in Singapore is still rising. Over the last four decades, it has increased almost three-fold from the 1970s and is still rising. However, the good news is that survival rates are also improving despite there being more breast cancer cases," said Dr Shang Yeap.
NEW RADIATION THERAPY SHORTENS TREATMENT DURATION
Among some of the common breast cancer treatment is radiation; indicated for all early stage breast cancer patients who undergo a lumpectomy* and not a mastectomy. A lumpectomy is a surgical procedure that involves removing a suspected malignant (cancerous) tumour, or lump, and a small portion of the surrounding tissue from a woman's breast. This tissue is then tested to determine if it contains cancerous cells.
According to Dr Yeap, the use of radiation therapy reduces the chance of relapse of breast cancer in the same breast where the cancer originated.
"If a patient has a mastectomy, she would not need radiation therapy to the breast as the entire breast has already been removed by surgery. Undergoing a lumpectomy with radiation is well known to be as effective as undergoing a mastectomy," he added.
However, there is always the concern that radiation, however, can be time-consuming and expensive for the patient and her family. It also carries a small risk for late complications, such as heart disease.2 New therapies have been tested that would shorten the length of radiotherapy from six weeks to three weeks.
Is there an alternative to radiation? "The only alternative to radiation therapy is to undergo a mastectomy. However, if the cancer has already spread to the axillary (armpit) lymph nodes, patients who undergo a mastectomy may still require radiation therapy to the lymph nodes," he explained.
"If patients require radiation therapy but decline it, their risk of breast cancer relapse would be higher."
BREAST CANCER CAN AFFECT ANYONE, REGARDLESS OF AGE
The common belief that breast cancer only affects older women does not hold water. The median age of breast cancer is around 60 years old. That means 50% of all breast cancer patients are below this age.
"There has not been any significant change in the mean age of women with breast
cancer. But compared to Western developed countries, breast cancer in Singaporean younger women makes up a larger proportion of all breast cancer cases. Almost 20% of all Singaporean breast cancer patients are younger than 45 years old," Dr Yeap explains.
Contrary to the belief that the younger the patient, the easier it is to treat, Dr Yeap says younger breast cancer patients have a lower survival rate compared to older women because those types of cancers tend to be more aggressive.
However, young breast cancer survivors like Helen Ng, who was under 50 years old when she was diagnosed in 2014, refused to let her diagnosis get in the way of living normally and continues to be a caregiver for her aged father. During the time when she went for her chemotherapy sessions, both her cousin and auntie stepped in to support her. Their presence, care and the support encouraged her to maintain a positive mind set and Helen knew she was not fighting disease alone.
MEN DO GET IT
Breast cancer affects men as well. Even though males do not develop milk-producing breasts, a man's breast cells and tissue can still develop cancer, although it is rare. Less than 1% of all breast cancers occur in men and is usually detected as a hard lump underneath the nipple and areola. The treatment of male breast cancer is similar to the treatment for female breast cancer.
Compared to the awareness of the disease affecting women, there's very little progress made in the early detection and treatment of male breast cancer. Therefore, by the time the disease is discovered, the male patient would already be in the advanced stages. Thankfully, National Cancer Centre Singapore has called for greater awareness and education of the disease in men.
STAGING OF BREAST CANCER
Dr Yeap explained that there are two different staging: clinical staging; which is done prior to surgery and pathological staging, which is done after surgery.
Clinical staging of breast cancer involves the initial use of scans (mammograms and breast ultrasound) as well as physical examination. Depending on the patient's symptoms and blood tests, the breast surgeon or oncologist would then order further imaging such as CT scans, bone scans or PET scans to determine the extent and stage of the breast cancer.
Pathological staging of breast cancer refers to the staging of breast cancer after breast surgery. The resected breast cancer tissue is examined to determine its size and whether the cancer cells have spread to the surrounding lymph nodes. If the breast cancer cells have spread to the lymph nodes, further imaging with a CT scan, bone scan or PET scan would be needed to determine if the cancer has spread to other organs as well.
The most common site of breast cancer metastases is the axillary (armpit) lymph nodes. If a biopsy of the lymph nodes or scans have confirmed that the cancer
has already spread to the lymph nodes, the axillary lymph nodes would need to be removed during surgery. This is a surgical procedure termed an axillary clearance.
"However, not all patients will require an axillary clearance. Patients who are assessed during clinical staging to have breast cancer that has not spread to the lymph nodes will undergo a sentinel lymph node biopsy instead of an axillary clearance. This procedure involves injecting a dye during breast surgery and the removal only of the lymph nodes that are noted to have cancer involvement,ˮ he further explained.
Generally, most Stage II, III and IV breast cancer patients will require further treatment before or after surgery. "Patients with Stage I breast cancers will also sometimes require further treatment depending on the type of breast cancer. Treatment may either consist of chemotherapy, hormonal therapy or antibodies such as Herceptin."
IT IS NOT ALWAYS HEREDITARY
There are those who are very likely to get cancer, referring to breast cancer linked to BRCA 1 and BRCA2 and other gene mutations. "If you have a hereditary mutation such as BRCA, your risk of developing breast cancer is very high. However, BRCA mutations are not common and only account for 5-10% of all breast cancers," said Dr Yeap.
"However, if you do have family members with breast cancer, but do not carry the BRCA gene, your risk of getting breast cancer is slightly higher than the average female," explained Dr Yeap.
Having a healthy diet, an active lifestyle and not smoking does reduce the risk of getting cancer. And keeping a optimal weight for your size and height has proved to improve survival rates compared to patients who are obese.
1 Singapore Cancer Registry, Trends in Cancer Incidence in Singapore, 2010-2014
2 https://www.usnews.com/news/healthcare-of-tomorrow/articles/2017-06-15/why-treating-breast-cancer-with-less-may-be-more
Article contributed by Dr Shang Yeap, an accredited doctor of Mount Alvernia Hospital.
This article is taken from our My Alvernia Magazine Issue #31. Click here to read the issue on our website or on Magzter.