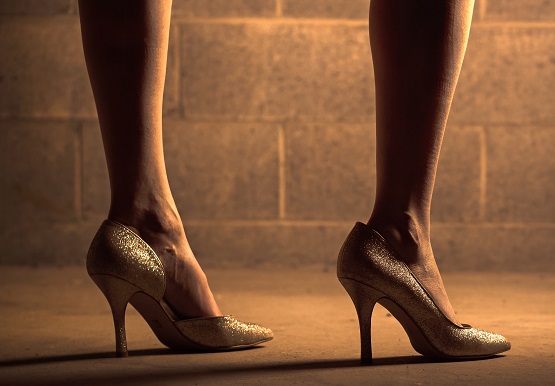 They bear the entire weight of our bodies, take us from point A to B and beyond, and provide us with a host of pleasurable sensations – from the feeling of sand between our toes to paddling in the ocean. They are, of course, our feet. The least we can do is choose the right shoes and fit.
EASY STEPS TO FOOT HEALTH
Whether you lead a moderately active life or hit 10,000 steps a day, your feet deserve your loving attention. To keep them in tiptop shape, just follow some simple ground rules – practise good hygiene, regularly trim your nails and, most importantly, choose the right shoes. Failure to do the latter can lead to corns, bunions and hammer toe, all of which may require surgical intervention.
NOT-TOO-HIGH HIGH HEELS
High-heeled shoes have a pointed, narrow toe box that crowds the toes and forces them into an unnatural triangular shape. As the heel height increases, the front of the foot is forced into the pointed toe box, increasing the pressure on the ball of the foot. Furthermore, high heels force the wearer to adjust her gait and posture – the lower part of the body leans forward, and the upper part leans back to keep you balanced. Over time, this can change the body's anatomy, leading to back problems, shortened calves and thickened tendons.
If you must wear high-heeled shoes, do not choose heels higher than around two inches, or about five and a half centimetres.
SHOES FOR MUMS-TO-BE
During pregnancy, the hormone relaxin not only loosens the joints around the pelvis, but also the ligaments in the feet, causing feet to increase in size. This is compounded by weight gain and the accumulation of fluids in the lower extremities. Hence, care should be taken to wear well-fitting shoes with broad heels, arch support and good shock absorbency. High heels should go into storage.
Flip-flops, though convenient to wear and flat, are not ideal. "Pregnancy places extra pressure on your joints and feet. While flip-flops are flat, they don't provide the necessary arch support. As a result, you may develop pain in the heel and bottom of the foot," explained Dr Goh Sheng Li, Senior Consultant Obstetrician and Gynaecologist from S L Goh Women's Clinic.
"Switch out the flip-flops for sandals, which have straps that hold your feet in place and prevent tripping. Better yet, choose wellfitted shoes that have a rounded toe box and are low-heeled. The insoles should have a supportive arch to help minimise discomfort and absorb shock," advised Dr Goh.
In short, put function before fashion and your feet should go the distance – not only the nine months of pregnancy, but those walks around the world we can expect to take in the course of a lifetime.
Article contributed by Dr Goh Sheng Li, an accredited doctor at Mount Alvernia Hospital. 
This article is taken from our My Alvernia Magazine Issue #33. Click here to read the issue on our website or on Magzter.