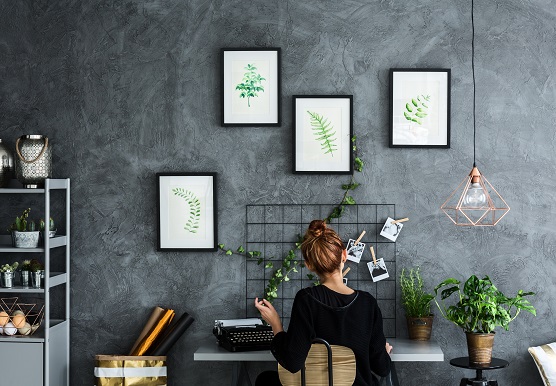 Photos reveal long-buried emotions, guard our memories and connect us to the present. We uncover some of their therapeutic uses and benefits.
PICTURE MY WORLD
In therapy sessions, photos are frequently used to help counsellors gain insights into their patients' relationships with pictured places and people, and help unearth buried memories and emotions. However, photography is increasingly being used as a self-initiated therapeutic activity that does not require the presence of a professional therapist or counsellor. This is known as therapeutic photography.
Unlike photography therapy or photo therapy, which is a formal art therapy practice, therapeutic photography can be practised by anyone. This is especially so in view of the fact that a phone is now, quite literally, a camera.
PHOTOS FORGE CONNECTIONS
Some years ago, the Institute of Mental Health (IMH) launched a successful two-month long project called 'Picture My World', which used photography to help mental health patients communicate their feelings and perceptions of the world. After attending a series of workshops that equipped them with basic photography tools and skills, the patients were encouraged to go out into the world and photograph anything and everything in sight. The visual diaries they created helped foster an understanding of mental health issues in the community, and made patients feel more connected to the outside world and the people in it.
Like the patients at IMH, Canadian photographer Bryce Evans used photography to help him through his personal struggles with anxiety and depression and reconnect with the world.
As a teenager, he started posting a series of photos on Facebook about his inner turmoil. The subsequent outpouring of empathy and sharing made him realise that he was not alone. Then it clicked: photography was not just an escape route and an art form, but a tool that could help reconnect him with reality and society. Photography, he claims, ultimately saved his life.
"You're literally looking through a different lens, and that gives you a different perspective on the world," said Bryce, in an online interview published by The Georgia Straight. "It helps you to focus externally versus getting caught up in your head."
Conversely, Bryce pointed out, photography can also be introspective and help uncover the inner self. This is especially so when patterns start to emerge in the photos you take, revealing
subconscious preoccupations and suppressed feelings.
Bryce's life-changing and indeed life-saving experience with photography inspired him to found a global online photography for people struggling with anxiety and depression, called 'The One Project'. Despite targeting people with mental health issues, it has been subsequently embraced by people with cancer, chronic pain and stress. Members have their own personal dashboards where they can post photos and chat about them. They can also take online courses and connect offline at Instameet gatherings around the world.
A PHOTO SPEAKS A THOUSAND WORDS
As Bryce's growing global movement attests, the main benefits of therapeutic photography stem from the propensity of photos to be conversation topics. As the saying goes, a picture paints a thousand words. Likewise, a photo can visually express a feeling that is difficult to verbalise, and trigger a conversation.
Besides externalising inner feelings, therapeutic photography can help promote mental wellness and personal happiness in a multitude of other ways. For example, it can:
• help you distance yourself from problems and see the 'bigger picture'
• motivate you to get outside and connect with nature
• inspire you to appreciate and search for beauty in the world
• help you focus, first on your subject and then on other tasks at hand
• take control of your life, beginning with how you frame a photo
• help you make friends and socialise, as part of a special interest photography group or by sharing your photos on online platforms
• build self-esteem, when peers compliment you on your photography skills
MEMORIES ARE MADE OF THIS
Losing your memory is the start of losing the sense of self. According to the Alzheimer's Disease Association (ADA), dementia already affects more than 45,000 people in Singapore. Many older Singaporeans are living with declining mental abilities, with the numbers predicted to double by 2030.
While dementia has no cure, memory jogging is one of the ways to delay the onset of its symptoms. Memories Café is one such initiative by ADA. In two-hour sessions, dementia patients are immersed in a regular café setting where, accompanied by a caregiver, they take part in fun activities to stimulate memories and connect them with the world.
For those living with Alzheimer's, looking at photographs can help connect them with their past while anchoring them in the present. Caregivers can help by printing photos and placing the hard copies in traditional albums, or digitally uploading them into cloud storage so that they can be accessed anywhere, any time. Especially for seniors in the early stages of Alzheimer's, looking at photos of friends and loved ones, as well as joyous personal experiences and milestone events, can have a positive impact on their moods. It helps to slow down the progression of the disease by providing cues and clues to their past experiences. After all, we are, as it is often said, the sum of our pasts.
Close to home, photographs are making the local community more dementia-friendly in unexpected places. At a coffee shop in the heart of Bishan, every table displays large decals showing
life-sized photos of hawker food, together with photos of coin denominations showing prices and suitable condiment pairings. The coffee shop, at Kim San Leng Food Centre at Block 511, Bishan Street 13, is part of a larger effort by Bishan East-Thomson constituency to create a dementia-friendly community.
A LOVE AFFAIR WITH LIFE
In August last year, The Straits Times ran a moving story about a 69-year-old terminally ill patient, Mr Alan Lee, whose end of life was made meaningful through photography.
Mr Lee, who suffered from chronic obstructive pulmonary disease and was under the care of Assisi Hospice, was a freelance photographer who worked for Singapore Press Holdings. In his final months, he got to fulfill his lifelong ambition of holding a photography exhibition.
'Come Walk with Me', an exhibition of Mr Lee's photos depicting the lives of residents at the hospice, opened on 2 August 2017, on Level 1 of Assisi Hospice.
"These are not sad pictures, not sob pictures," Mr Lee told The Straits Times. "They show there's still a bit of life here and I hope people can see a bit of happiness here. Someone once said, if you can't add days to your life, add life to your days."
Mr Lee passed away on 28 October 2017, just months after his exhibition opened. His legacy calls to mind the words of Burk Uzzle, the youngest photographer ever to be hired by Life Magazine, when he said, "Photography is a love affair with life."
This short take is taken from our My Alvernia Magazine Issue #33. Click here to read the issue on our website or on Magzter.