Art@Mount Alvernia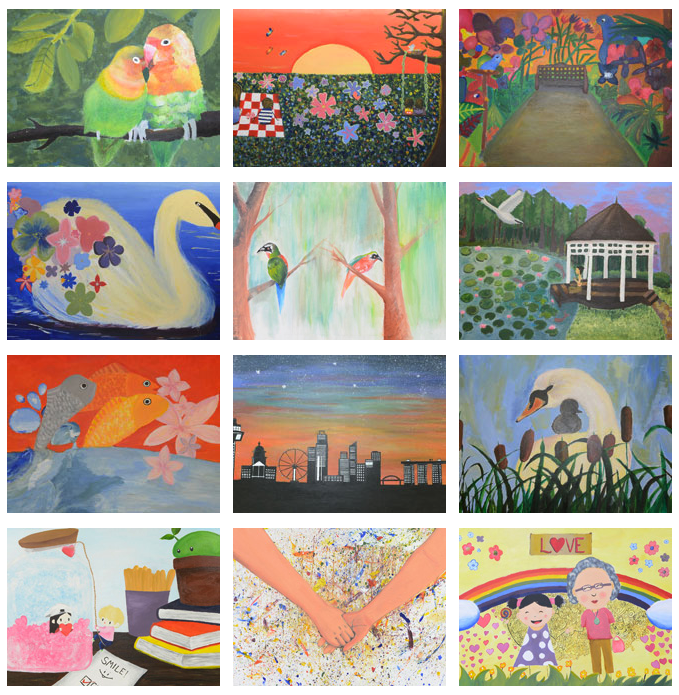 The Art @ Mount Alvernia began as a social engagement initiative to capture the imagination of our young people today. While it is a showcase of their artistic talents, it is also a platform for them to explore their own interpretations of peace, love, hope, faith and joy.
Each young artist, guided by their teacher, is encouraged to do personal reflection, explore creative processes, research and develop their idea. The final task is to communicate the outcome through their art.
The hospital has received contributions from students at the Cerebral Palsy Alliance of Singapore (formerly known as Spastic Children's Association of Singapore), Haig Girls' Primary School, ITE College Central, School of Design & Media (Visual Merchandising), Hai Sing Catholic School and Zhonghua Secondary School.
Hence now, instead of stark, white walls, the brightly coloured paintings from the students deck the corridors of Medical Centre D, creating a vibrant and uplifting environment for patients, families accompanying patients, specialist doctors and their staff.
The Art @ Mount Alvernia Gallery is available for viewing during the Centre's opening hours from 8am to 5pm on Mondays to Fridays and 8am to 12 noon on Saturdays on levels five to eight.